Bosses can never be happy, whether you work overnight or the whole day. Drop the idea of working overnight because it will hurt your eyes. Under-eye circles are not a fatal disease, and they occur and get treated effortlessly. But the only thing someone needs to do is avoid the habits and improper foods that are causing under-eye circles. Today, we'll go over in-depth information about under-eye circles, foods to consume, and the root cause of under-eye circles.
What is an under-eye circle?
Under-eye circles and dark circles are both the same. In this condition, the area around the eye darkens, and the problem is dependent on variable factors. This problem is common in both males and females, but it never lasts for a prolonged period of time.
According to doctors, a lack of vitamins B12, E, D, and K is one of the nutrients that causes under-eye circles in the body.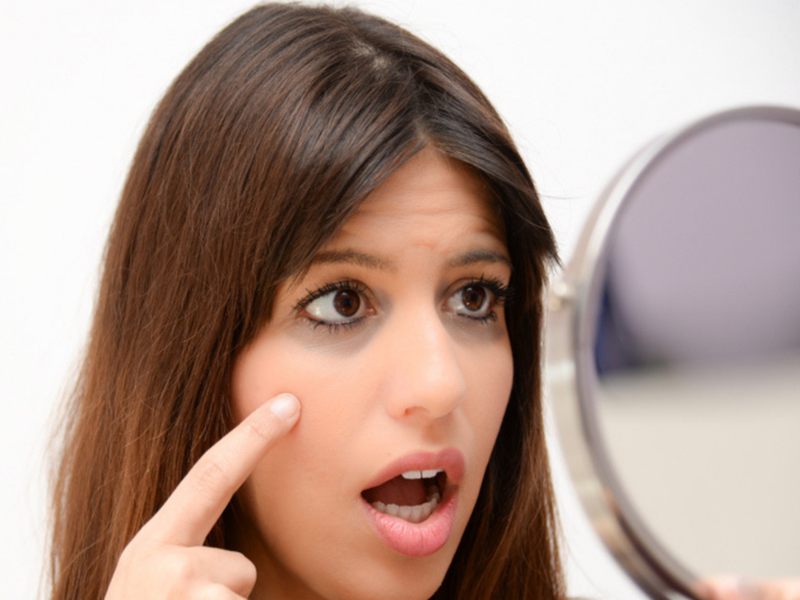 List of top foods that you should eat to get rid of the under-eye circle -
As per the expert doctor's advice, if someone is suffering from an under-eye circle, then they should consume an iron-rich diet. Here are the following top food that will help to get rid of Under eye circle and here we have -
1. Soya beans
2. Red meat
3. Chia seeds
4. Apricots
5. Spinach
6. Nuts
7. Milk
8. Oats and dark chocolate
9. Food containing Vitamin C like Broccoli
10. Omega-3 fatty acids
Main causes of under-eye circles:
1. Fatigue
Working late at night, the tasks of the office, or sleeping for a long time are also the main causes of under-eye circles.
Maintain a healthy lifestyle and give maximum time to rest.
2. Getting older
The under-eye circle problem is more common in older people.
3. Due to television and phones
When you stare at the television or phone for an extended period of time, you develop an under-eye circle as a result of eyestrain.
4. Sun rays
Sun rays can also be the major cause of under-eye circles; hence, it is better to use sunscreen before stepping out of the house.
5. Heredity problem
Under-eye circles may be inherited, and if both parents have experienced them at their age, the children will as well.
Which treatment do skin specialists recommend for the under-eye circle?
According to best skin clinic Pune, best skin laser treatment in pune is the best option for removing under-eye circles. The following are the primary benefits of using laser treatment for under-eye circles: minimal damage, immediate recovery, minimal restrictions after treatment, easy absorption in the deep layer of skin, and many more.
How do a laser work for an under-eye circle and what's the pricing?
The laser gets easily absorbed by the skin, and then it exfoliates the skin and reduces the fluid created by broken capillaries. It also helps to maintain collagen and other skin issues.Glow skin care clinic, will be the best option for skin laser treatment pune, and the price for the laser treatment of the under-eye circles ranges from INR 5000 to INR 7000.
The best place to go for treatment of under-eye circles is -
For the treatment of under-eye circles, Glow skin care clinic , Baner is the best place to go. There are the following reasons why this clinic is best for skin and hair treatments, including under-eye circles:
1. Guidance from legit experts
2. Well-equipped with the latest technology
3. 100% result guarantee
4. Pain-free treatment
5. All facility available
6. 24/7 calling facility
Wrapping Up -
Glow skin care clinic is a considerable place for the best face treatment in baner. Now you don't need to search the majority of the clinic for under-eye circles; this one clinic is enough to stop your search for multiple problems.